Riverside Criminal Defense Attorney Joseph Galasso
Attorney Bio – Meet Joseph Galasso
Joseph Galasso III, is a dedicated Riverside Criminal Defense Attorney offering legal counsel for individuals and business owners or corporate officers who are under investigation or already arrested or charged with criminal charges.
Joe is former prosecutor with the Riverside County California District Attorney's Office. After gaining much prosecutorial and courtroom experience prosecuting defendants for the state, Joseph then opened a law practice in Riverside, California where he hung out his shingle as a Riverside Criminal Defense attorney. Now Joe is on the other side of the courtroom defending those who are charged with violent crimes, gang crimes, burglary, assault, domestic violence and more.
---
Education:
• Bachelor of Arts in Criminal Justice and Psychology from Chapman University
• Masters of Arts in Criminal Justice from Chapman University
• Juris Doctor from Western State University, College of Law
---
Practice Area:
Devoted Solely to Criminal Defense Law
Joe has dedicated his life to the study and practice of criminal law.
---
Experience:
Joe Galasso has handling thousands of cases, ranging from low-level infractions to serious, violent felonies. Joe fully understands the various arresting agencies and prosecuting offices in Riverside County, which gives him the insight necessary to better represent his clients' needs. He is a widely respected California criminal defense lawyer known on a first name basis among court personnel, judges and deputy district attorneys. Joe's excellent professional reputation within the criminal justice system helps him negotiate favorable outcomes for his clients, often without going to trial. However, if negotiations fail, Joe has proven that not only does he enjoy trial, he excels at it.
---
Years as a Riverside Deputy District Attorney
Upon graduating from Western State University, College of Law and passing the California Bar Exam, Joe became a Deputy District Attorney for the Riverside County District Attorney's Office, where he prosecuted numerous misdemeanors and felonies. He was quickly promoted to the felony domestic violence unit. As a Riverside criminal defense attorney, Joe was in court every day, conducting numerous preliminary hearings, along with many misdemeanor and felony jury trials with great success.
---
Infamous Charles Ng Prosecution
At Chapman University, Joe earned a double Bachelor's Degree in Criminal Justice, and Psychology. During this time at Chapman University, he worked directly with lead defense counsel from the Orange County Public Defender's Office on the infamous serial murder trial, People of the State of California v. Charles Ng.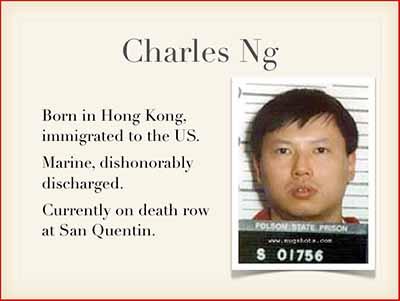 ---
Graduate Degree – Studies with U.S. Supreme Court Justice Anthony Kennedy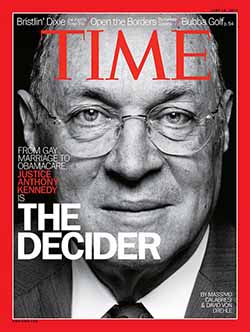 Still hungry to know more about the Criminal Justice System, Joe then obtained a Master's Degree in Criminal Justice from Chapman University. While in law school, Joe clerked for the Orange County District Attorney's Office. He also studied abroad with United States Supreme Court Justice Anthony Kennedy.
---
When Law Enforcement is Causing You Stress – Let Joe Worry about it!
When you need a reputable and skilled Riverside criminal defense attorney; when you need the best criminal justice attorney in Riverside County on your side, call Joseph Galasso. Joe and his team offer experienced, effective, aggressive legal representation to clients all throughout Riverside, San Bernardino and Orange Counties.
Joe understands that being accused of a crime is an emotional and stressful time for his clients and their families. Accordingly, he approaches every case with a hands-on philosophy, using all of his knowledge and connections to achieve a favorable result.
Phone Joseph Galasso 24/7/365 at (951) 225-4130
Email Joseph Galasso 24/7/365 at jwg@formerdeputydistrictattorney.com
If unable to talk now; if not at a friend's, public or work computer where email is not accessible or private, please use Joe's confidential FREE CASE EVALUATION FORM