Riverside Drug Crimes Defense Attorney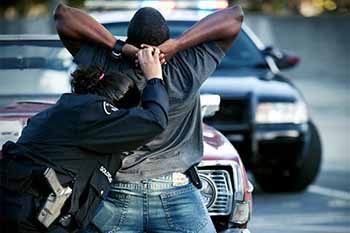 Drug Crimes are one of the most commonly prosecuted crimes in California. Defending of drug crimes is second nature for Riverside County criminal defense attorney Joseph W. Galasso. Mr. Galasso aggressively defends his clients against drug crimes and charges of every kind. Such charges typically range from simple possession to drug trafficking. As a former Riverside prosecutor and now an equally-experienced Riverside drug crimes defense attorney, Joseph calls upon his years of prosecuting defendants to now effectively advocate on behalf of his 'defendant' clients.
As a former Riverside prosecutor, Mr. Galasso's thorough hands-on experience – working from both sides of the criminal justice system gives him and his clients the edge to effectively anticipate the prosecution's case and challenge its weaknesses to your advantage.
---
California Drug Crimes Offences
Former prosecutor, Joseph Galasso, can be your Riverside, California drug crimes defense attorney – but the key is to reach out as soon as you are under investigation or have been arrested. Mr. Galasso represents clients facing misdemeanor and felony narcotics charges involving marijuana, ecstasy (MDMA), methamphetamines (aka: crystal meth), cocaine, crack cocaine, prescription drugs, heroin, and other controlled substances.
---
Prescription Drug Possession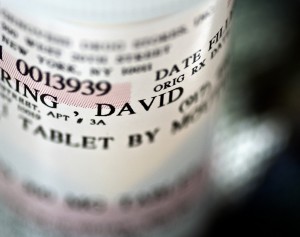 California in general, and Riverside law enforcement in particular, actively prosecutes those found possessing the commonly considered "illegal drugs" such as crack, meth and heroin, but also the possession of prescription drugs that are in the possession by those who are not the named person on the prescription container.
Prescription drug abuse is a high national and state priority for federal and local law enforcement agencies. That is because prescription drug overdoses are a major cause of accidental death in the United States. The results are that if you are charged with a prescription drug crime, you will likely be facing a serious prosecutor full-court press as police and the courts have been tasked by the U.S. Congress, private activist groups and public opinion to "send a message" to the American population by pressing hard for a conviction – at your expense!
Most people know it is illegal to possess "street narcotics" such as ecstasy, cocaine, crystal meth, crack,and heroin. Now, however, prescription drugs such as Codeine or Vicodin — with no proof of a legitimate doctor's prescription – is a targeted crime.
---
Possession With The Intent To Sell or Distribute
Simple drug possession can lead to minor penalties and consequences whereas possession with the intent to sell or distribute can be a felony that carries severe consequences and penalties. If you are facing 'Intent to Sell / Distribute Charges," you need to call my office at once. We need to do all we can to protect you from harsh consequences that will can ruin your short-term and long-term future.
When you call on former prosecutor, Joseph Galasso – you will have the confidence of knowing you have an experienced and trusted legal advocate on your side. As a Riverside drug possession defense attorney, Joseph is ready to handle even the most complex criminal cases. Mr. Galasso knows how to fight your possession charges and will negotiate behind the scenes or advocate mightily in court to get your charges dismissed or reduced. When your actual freedom is at stake, you cannot afford to go agree to the charges or roll the dice on an overworked, random public defender.
Remember!
Just because you've been arrested
that doesn't mean that you'll be convicted.
The Prosecutor's Challenge for Possession With The Intent To Sell
To be convicted of one of a drug crime offense, the prosecution must (1) prove possession of the controlled substance, (2) that the defendant was aware of its existence, (3) knew that the substance was an illegal drug, (4) possessed enough of the illegal drug to sell for consumption, and (5) intended to sell it. There are many variables the prosecutor must consider when deciding to press 'Intent To Sell' charges. For example, did the individual have a significant amount of drugs beyond what might be 'just for personal consumption, did the defendant have a scale, have packaging supplies (baggies) or have the drugs already pre-packaged in certain quantities? Other supporting circumstances might include the defendant having a generous sum of cash and maybe one or more weapons. In conclusion, if your charges included many of these items and circumstances, the defense of the charges will be more difficult.
Individuals are regularly over-charged with 'intent to sell,' when, in the drugs in question were only for only for personal use. Because 'intent to sell' charges will not qualify for Penal Code 1000, or Proposition 36 drug diversion, you absolutely do not want to take a chance on being (1) wrongfully charged, and (2) wrongfully convicted. As your attorney, I will work tirelessly to poke holes in the prosecutor's theories and uncover the weaknesses in the prosecution's case to defend you from wrongful charges, or if they continue forward, from a wrongful conviction.
---
Penalties for Drug Possession
Drug possession charged in California range from infractions, misdemeanors, and felonies. Drug charges are sometimes considered to be in a 'gray area' and like a handful of other crimes can be treated as "wobblers." 'Wobblers' are those offenses that prosecutors can choose, based on the circumstances, offender's prior criminal history, and other factors, to charge the crime as either a misdemeanor or felony. Since wobblers are charge somewhat 'subjectively,' this is where IMMEDIATELY hiring a criminal defense attorney can sometimes work to your advantage. As your lawyer I will first attempt to get your charges dismissed. If the DA thinks they have a strong case and are unwilling to drop the charges, my next course of action is to get any felony charges reduced to a misdemeanor or even an infraction. I can often convince the prosecutors that their case is not nearly as strong as they first thought it was.
Proposition 47 Might Help Us
California voters passed Proposition 47 in November 2014. Proposition 47 encourages prosecutors to downgrade drug possession crimes from felonies to misdemeanors for many offenders charged with possession. Proposition 47 may also be retroactively applied to convicted defendants already serving sentences for drug crimes and other offenses.
---
Drug Trafficking and Drug Distribution
Drug Trafficking and Drug Distribution is a felony in California. Any person caught transporting, importing into the state of California, selling, furnishing, administering or giving away narcotics such as heroin or cocaine under Health and Safety Code 11352 is guilty. Similarly, Health and Safety Code 11379 addresses controlled substances such as methamphetamines.
Trafficking and distribution charges are often the result of traffic stops where drugs and controlled substances are found somewhere in the vehicle or in the possession of one of the vehicle's passengers. Fortunately, charges made during traffic stops are very often successfully defended with a number of defenses related to the manner in which the evidence was obtained and all to common violations of your constitutional rights. Dissecting rules of evidence and protecting your constitutional rights is one of my highest personal priorities on my clients behalf.
---
Drug Manufacturing – Felony – Severe Penalties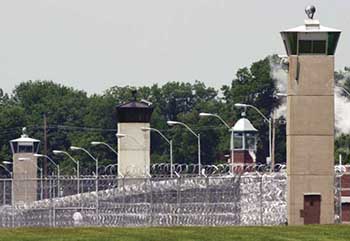 It a felony to manufacture, compound, convert, produce, derive, process, or prepare a controlled substance by chemical extraction or chemical synthesis under Health and Safety Code 11379.6. A common example would be setting up and operating a meth lab, regardless of the lab's degree of sophistication. An individual charged with drug manufacturing need not have the sophisticated lab set-up seen in a Breaking Bad episode to face the most severe penalties of all California's drug laws. Even a crude setup of re-purposed orange juice containers in a backyard shed, given the right chemicals and substances on hand that might result in anything like meth or another drug or controlled substance outlined in the code, can result in a prison sentence up to 7-years and a $50,000 fine.
Call an Experienced Drug Crimes Defense Attorney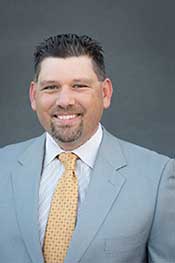 If you have been charged with a Drug related crime including possession, distribution, or trafficing, it is in your best interest to:
(1) – DO NOT voluntarily speak with the police, and
(2) – DO consult with a Riverside Criminal Defense attorney as soon as possible.
Call me, Joseph Galasso, a former Riverside Deputy District Attorney – and now a private Riverside Criminal defense attorney defending those accused and charged with crimes. I offer a NO cost, FREE consultation to see if we are a good fit.
Phone me 24/7 at (951) 225-4130.
---